New Hyundai EVs and hybrids are more popular than ever with West Virginians. Why? For starters, these fuel-efficient Hyundai models help you save at the pump or eliminate fueling up entirely. Then there's the in-car technology features, which make these models some of the most cutting-edge cars for sale anywhere. You can learn more about new Hyundai electric cars and hybrid SUVs by visiting our Hyundai dealership near Charleston, where our experts can walk you through all your options. Learn about EV tax incentives, MPGe ratings, and electric vs. hybrid cars with the help of our Hyundai sales team.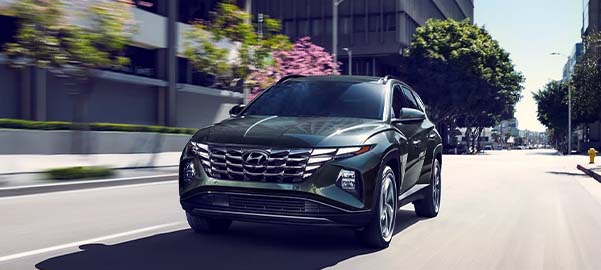 Which Hyundai Models Are Hybrids?
There are several Hyundai hybrid SUVs and sedans available for purchase. One of the most popular options on our lot is the Tucson Hybrid, though family shoppers looking for a bit more room often choose to buy a Sana Fe Hybrid nearby. Buyers with a preference for sedans often shop our inventory of Elantra and Sonata hybrids for sale near Charleston, as these models mix excellent fuel economy with everyday comfort in a way that few vehicles in this price range can match.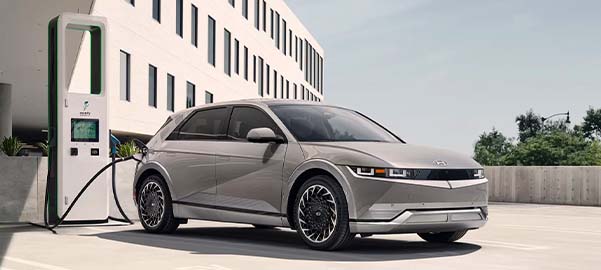 What Are the Hyundai EVs?
The new Hyundai EV lineup currently includes the IONIQ 5 and Kona Electric. Both options are nimble, efficient, stylish and packed with leading technology. Shoppers have been especially eager to learn more about the IONIQ 5 preorder options we have available, as this newest Hyundai electric SUV has taken the EV world by storm. The Kona Electric specs, meanwhile, have continued to win over local EV shoppers that appreciate its performance and capability.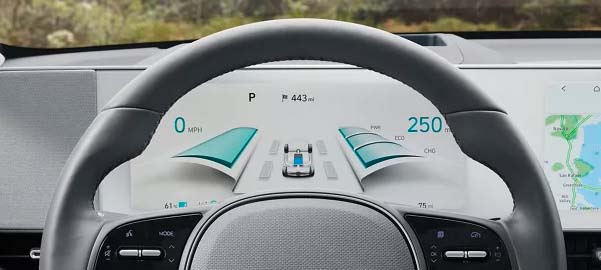 What's the Difference Between Hybrids and EVs?
Quite simply, an EV is any vehicle that is solely powered by an electric motor and battery, while a hybrid vehicle combines an electric motor with a gas engine to offer excellent fuel economy. The middle ground between these two options is a plug-in hybrid, which can briefly operate on electricity alone. Once the electric range of a plug-in hybrid Hyundai is fully depleted, the gas engine takes over until you can recharge the battery.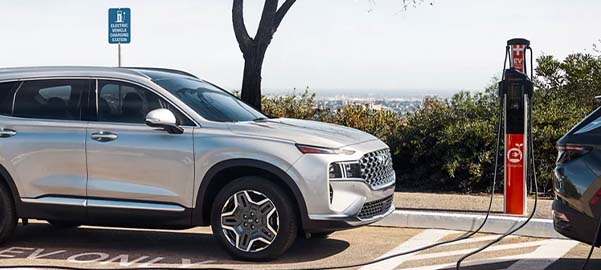 How Do I Charge My Hyundai EV?
All Hyundai EVs can be charged at home or at one of the countless electric car charging stations across the country. To charge from the comfort of home, you can ask our nearby Hyundai dealer how to install a Level 2 charger in your garage or whether you should rely on Level 1 charging at home. If you're looking for the nearest Charleston electric car charging stations, let us help. We can provide directions to the most convenient nearby public car charger for you.
To review the Hyundai EV lineup in more detail, contact Joe Holland Hyundai. Between new Hyundai EV options and exciting hybrid SUVs for sale, there's sure to be a fuel-saving or all-electric model on our lot that you're sure to love. Stop in today to see why local West Virginia Hyundai fans love new EVs!