When our Hyundai dealership in South Charleston embarked on a full-scale remodel of our facility, we knew one thing: that we would pull out all the stops to ensure we were the local go-to destination for all your automotive needs. Key to realizing that goal was enhancing our operations with an all-new QuickLane department.
This facility is more than just another auto repair shop nearby. Every element was designed from the ground up to improve the customer experience, from the shop floorplan to the brand-new equipment found in each service bay. As both our customers and Hyundai service technicians have said, our QuickLane department exceeds all expectations. Discover this firsthand by making your appointment today.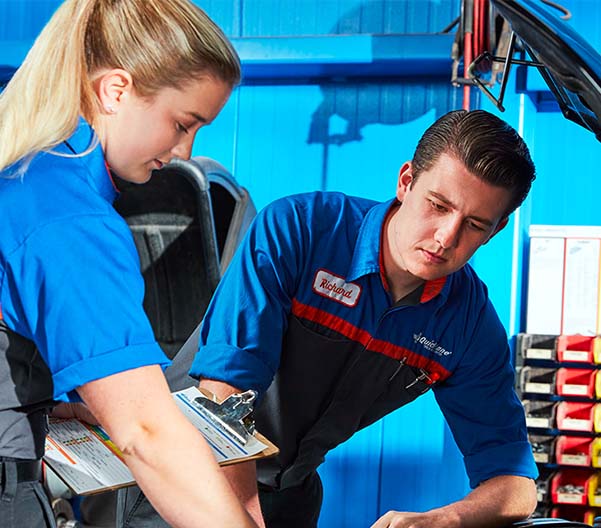 What Is the Joe Holland Hyundai QuickLane Service Center?
Our QuickLane department is our specialized Hyundai service center that's been optimized for our technicians to perform fast, efficient and high-quality auto maintenance on your vehicle. To make sure that our facility stood out from other Hyundai service centers in South Charleston, we knew we wanted to incorporate the latest design trends found in top-rated West Virginia auto repair centers. We also were adamant that our Hyundai service technicians had access to the most advanced, cutting-edge tools and equipment. Perhaps most importantly, the customer experience had to be completely seamless.
From the moment the facility opened, it's clear that our vision has been realized -- and then some. Here are just a few of the differentiators that distinguish the new Joe Holland Hyundai QuickLane facility:
New state-of-the-art equipment, including a brake lathe and tire mounting and balancing machines
A quick service rack in our service drive that enables more efficient access
A brand-new alignment machine that offers fast, precise Hyundai alignments without ever needing to touch the vehicle
11 Hyundai service bays
Six factory-trained technicians
Two EV charging stations
One Hyundai EV specialist
Read More: Joe Holland Hyundai Grand Re-Opening
Book Hyundai Service near Me
This is just the start of what makes our QuickLane so special. If you'd like to learn more about the services this facility offers, we encourage you to schedule Hyundai service nearby. Once you have an appointment at our Hyundai oil change center in South Charleston, you'll be able to come down and see for yourself why our QuickLane facility has proven to be a hit with West Virginia Hyundai fans.